Marco's son, Devlin ... Earns his UD!!!!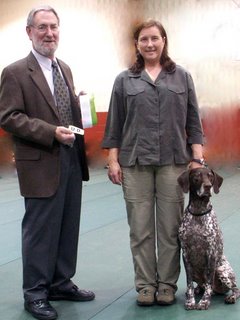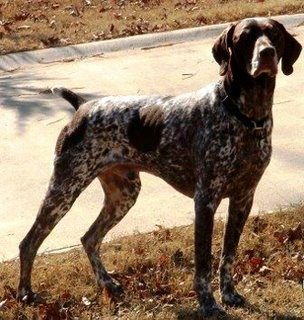 We are extremely proud to announce that Beth Cochran's wonderful boy, Devlin, and a Marco son, has achieved his UD title today in Greensboro, NC. How exciting for all of us who love and admire this exceptional team !!!!
Beth writes.............
I am so excited to let you all know that today in Greensboro, in Utility B, Devlin got his UD with a nice score of 194.5 and a 4th place. I am STILL flying high, even after the rainy drive home and being really tired. It was great to see some of my old training buddies from NC and to have them there when Devlin put it all together.
Beth Cochran and Devlin, now
Champion Rivr-Wray Maverick's Devil's Advocate RN OA OAJ UD